I created this piece to use as the cover to my second single, Day is Done. It's influenced by Boards of Canada and Bass Communion, so I wanted a surreal and impressive image for its face. Below, you'll find the process I took to create it.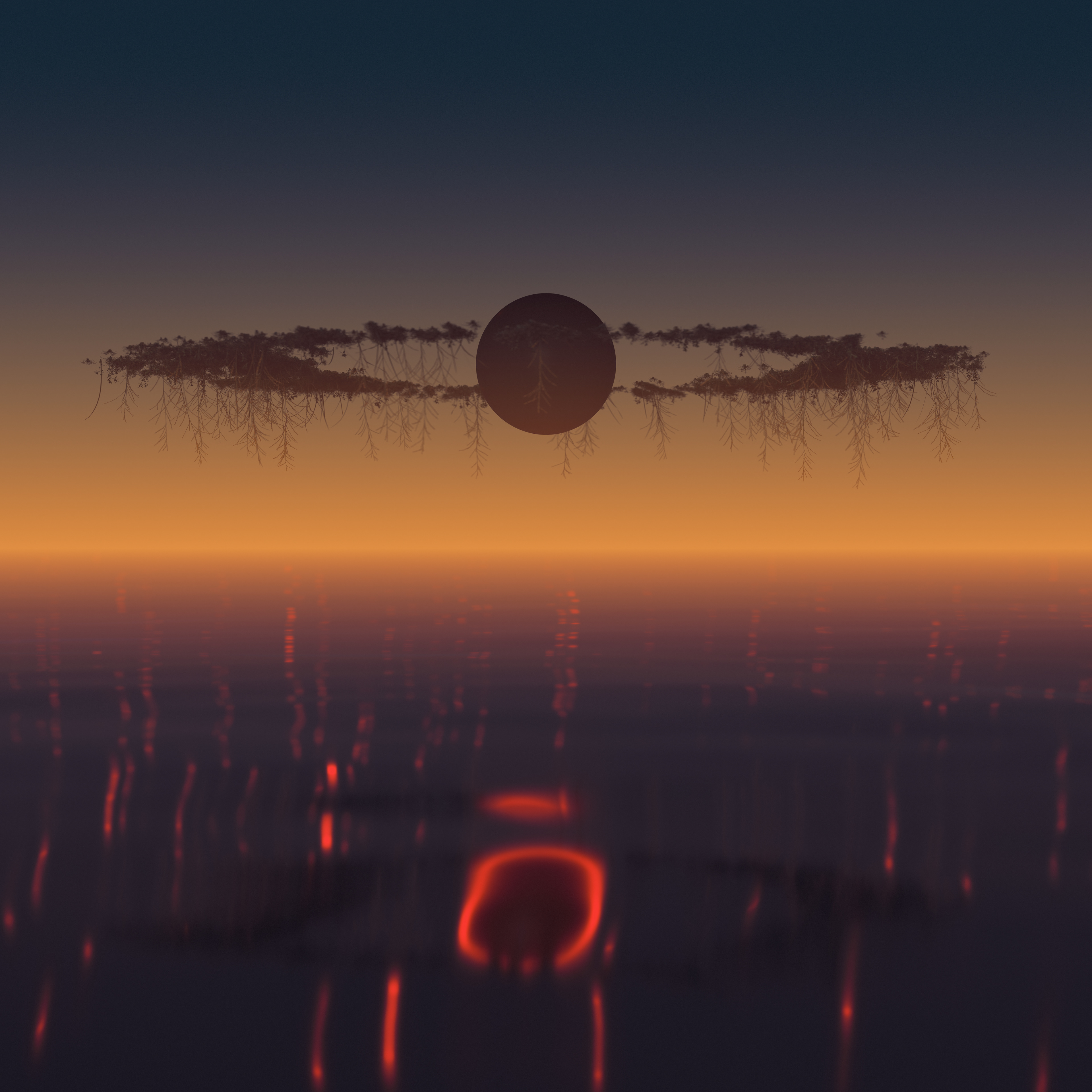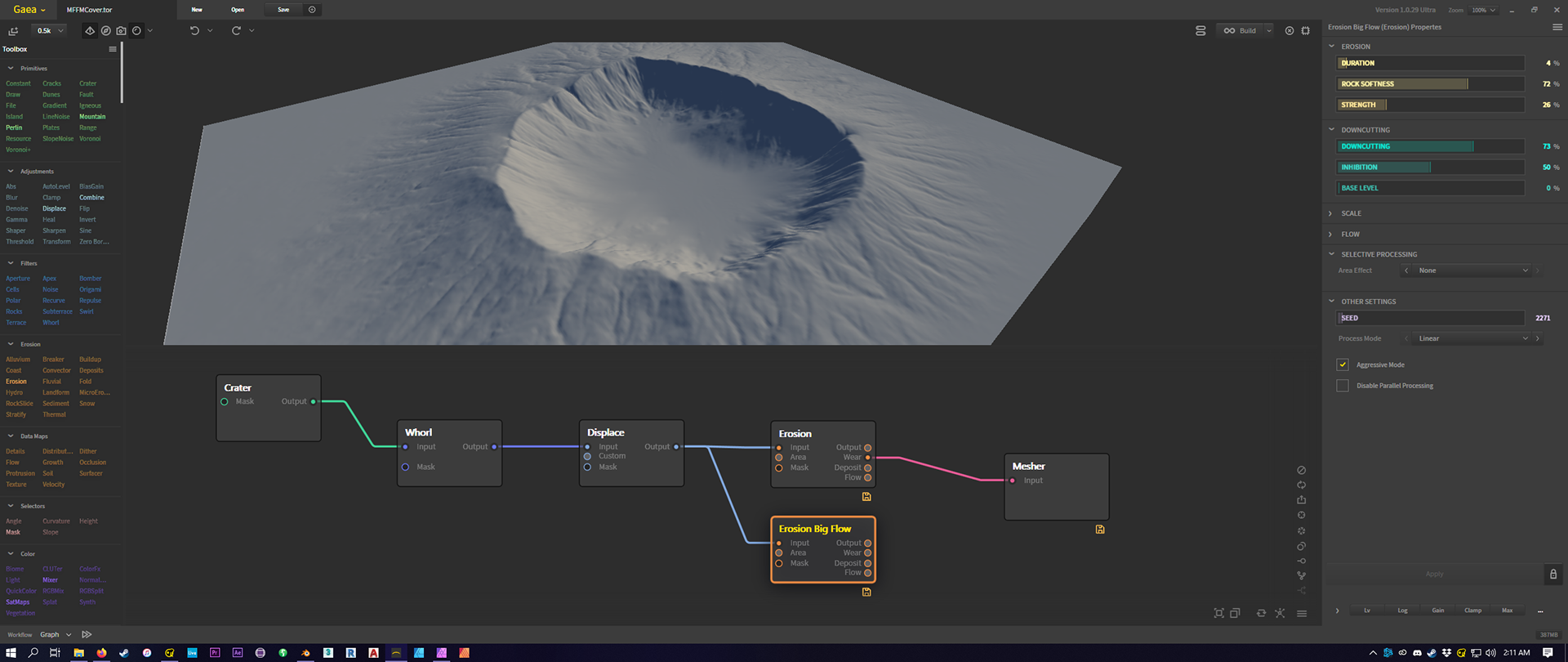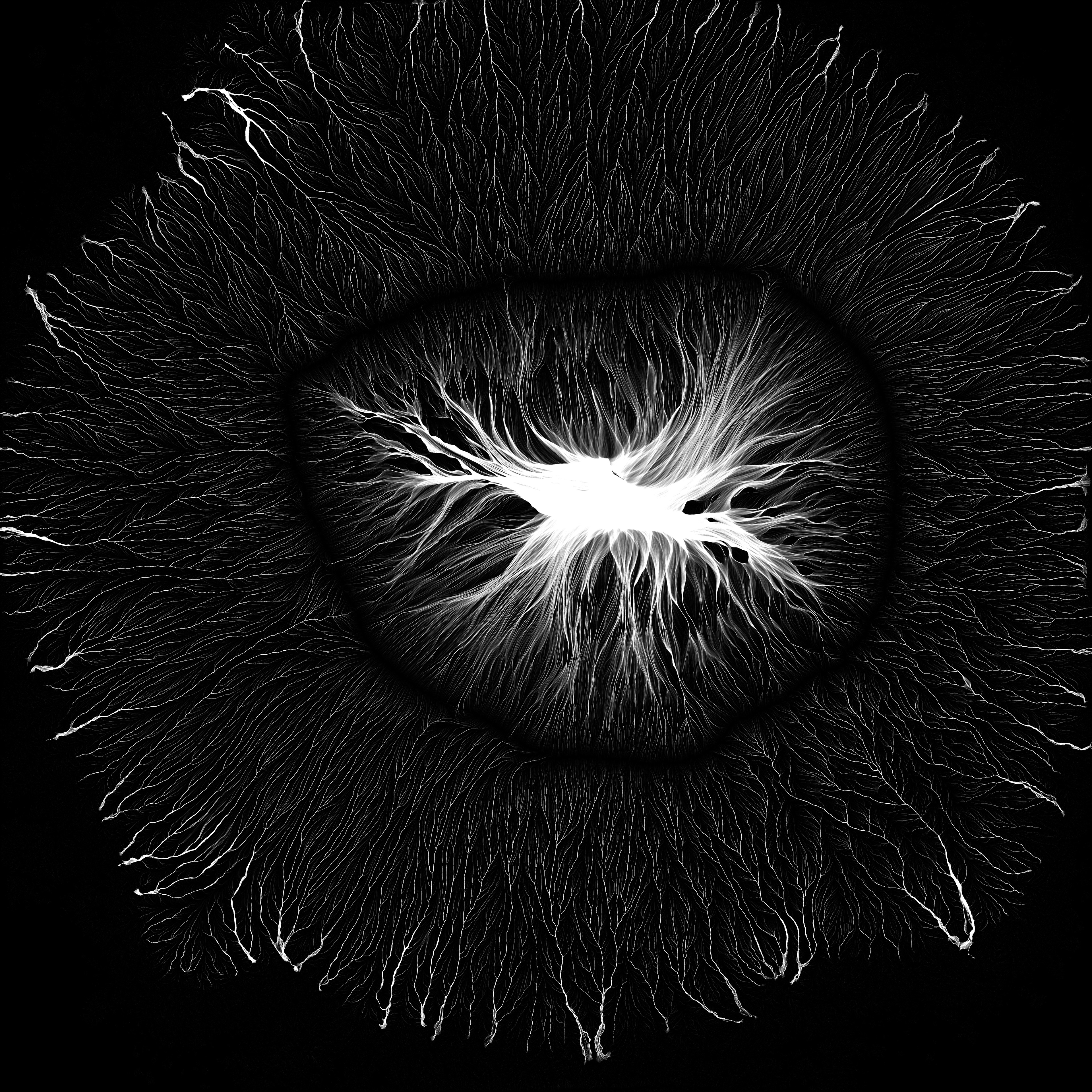 The design started life in Gaea, where a crater was developed and put through a strong flow erosion to create a flow map.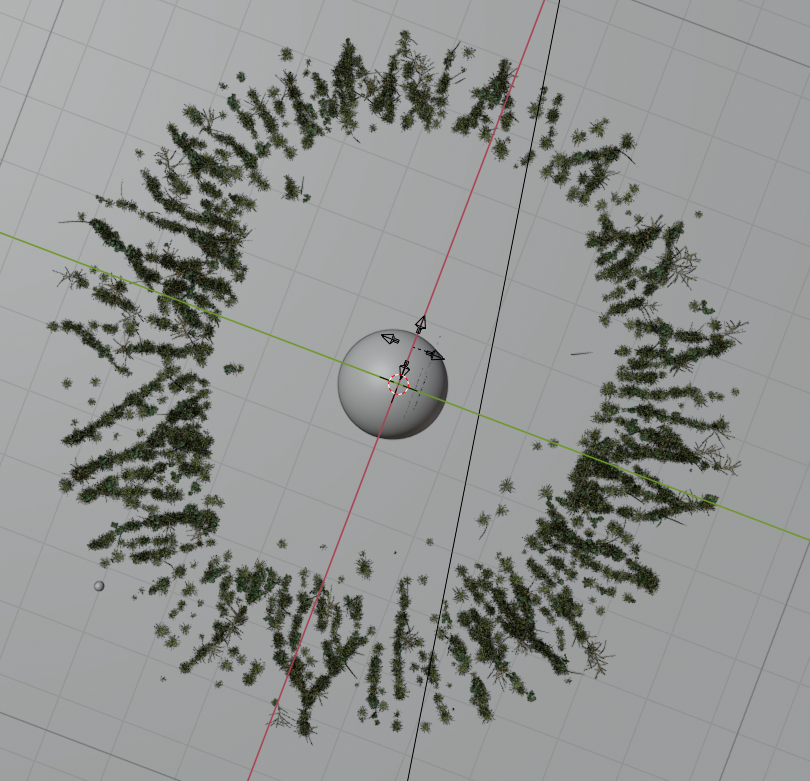 This flow map was then processed to erase the edges. I used it to drive the density of a grass particle distribution in Blender.

To create the impression of a floating mass, this entire section was flipped upside down with an ocean simulation under it. The particles are set to a red emission material, but only render their reflections. Similarly, the central sphere is duplicated; one copy with a diffuse material for the camera, and another with a fresnel emission for the reflections.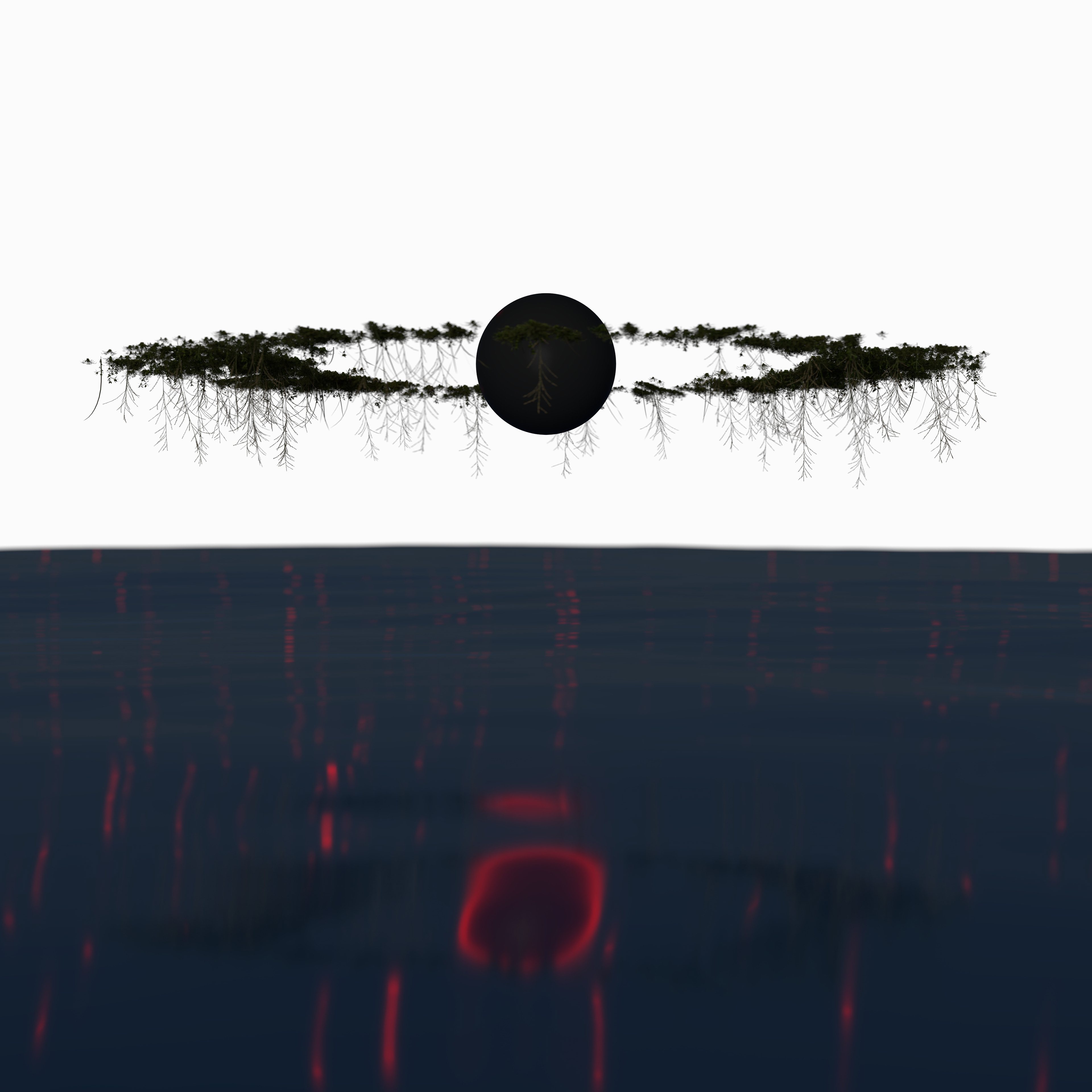 Post processing was then done with Affinity Photo, using a gradient to create a deep sky, several layers of curves for color, and a soft light blend style to create the impression the mass is far off.