The Forest: A Healing Space
The final for EDS 200, Design Literacy and Communication, was to design a healing space for veterans. This eight week project was assigned in partnership with
Wings for Warriors
, who provided helpful advice and suggestions. Our hypothetical site was to be Singh Meadows; all other decisions were to be made by the groups. My group consisted of myself, Palmaryne Kiernan, Esteban Vargas, and Adam Urias. Palmaryne acted as a sketch artist and design consultant, while Esteban and Adam were responsible for compiling our work into a final presentation board, not shown here because its presentation is not up to the standards of the rest of the project.
In addition to being part of the group design process, I was responsible for the structure's accurate plans, visualizations, and code (ADA and IBC) compliance. While the structure was never going to be built, I felt it was important to my skillset and the purpose of the project to focus on accessibility.

The Concept
The primary focus we honed in on was a focus on round shapes, natural light, and a connection to nature. This culminated in a "trunk" central structure with seamless ramps encompassing an open area on the ground level.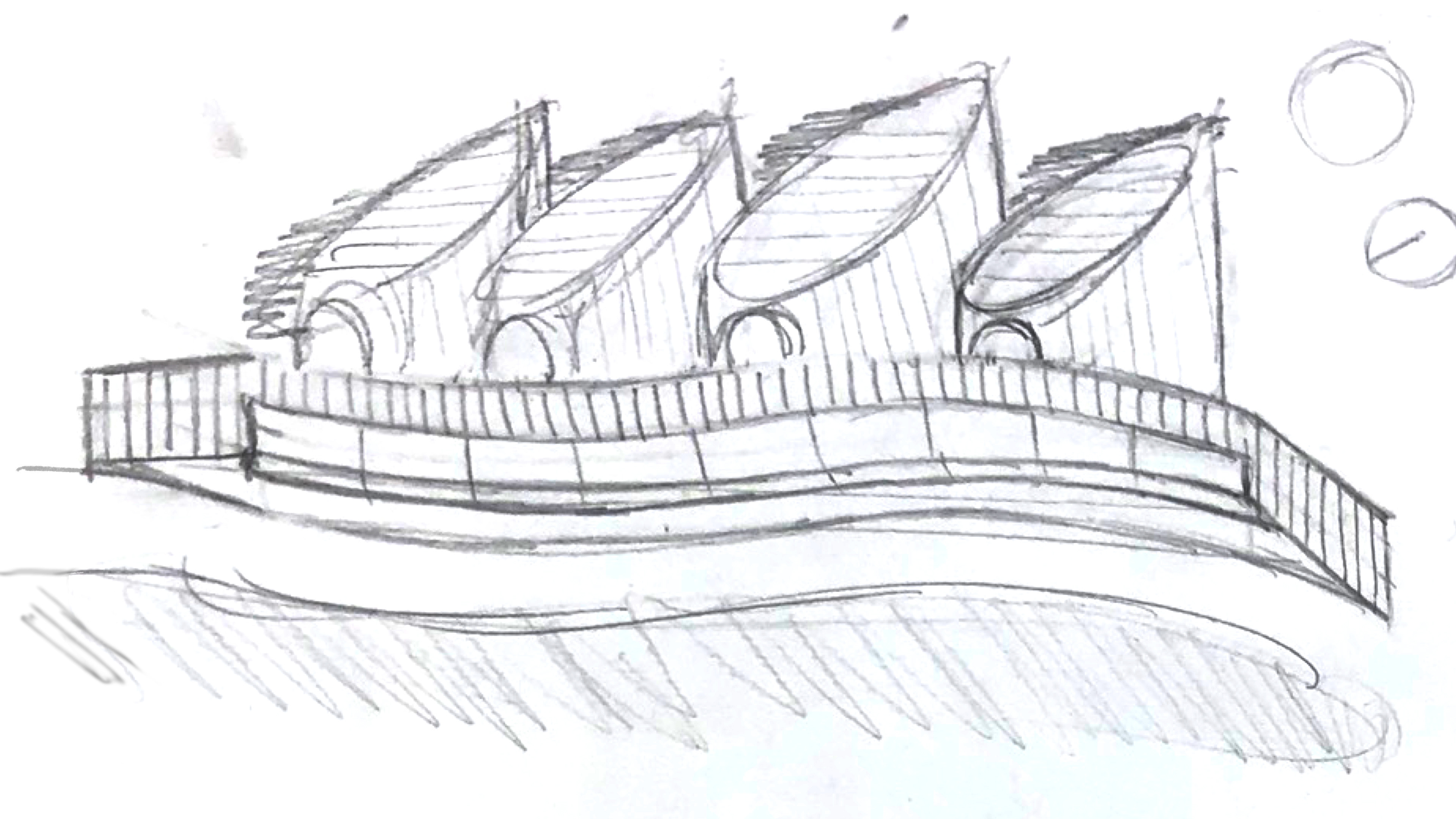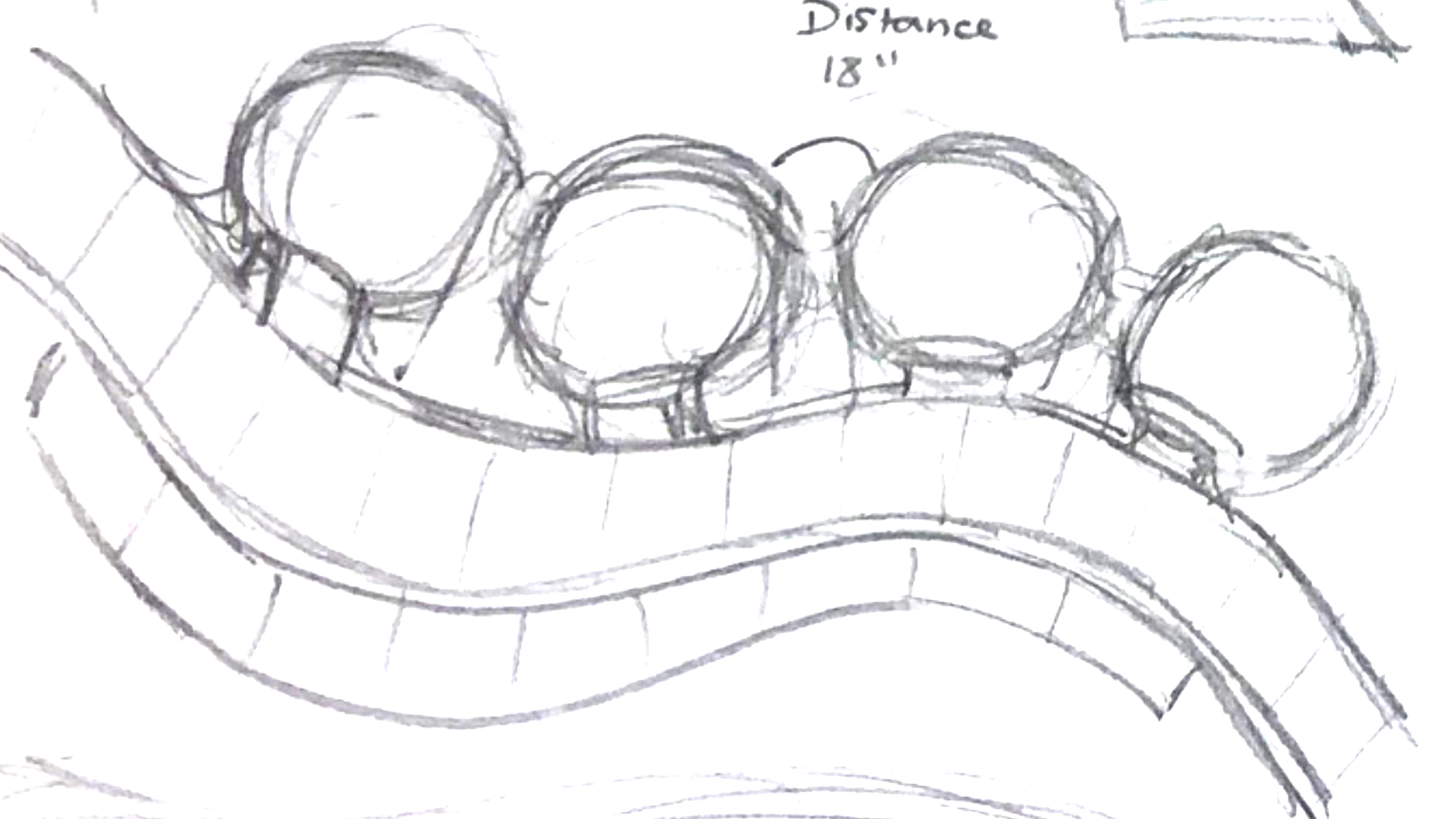 Sketches by Palmaryne Kiernan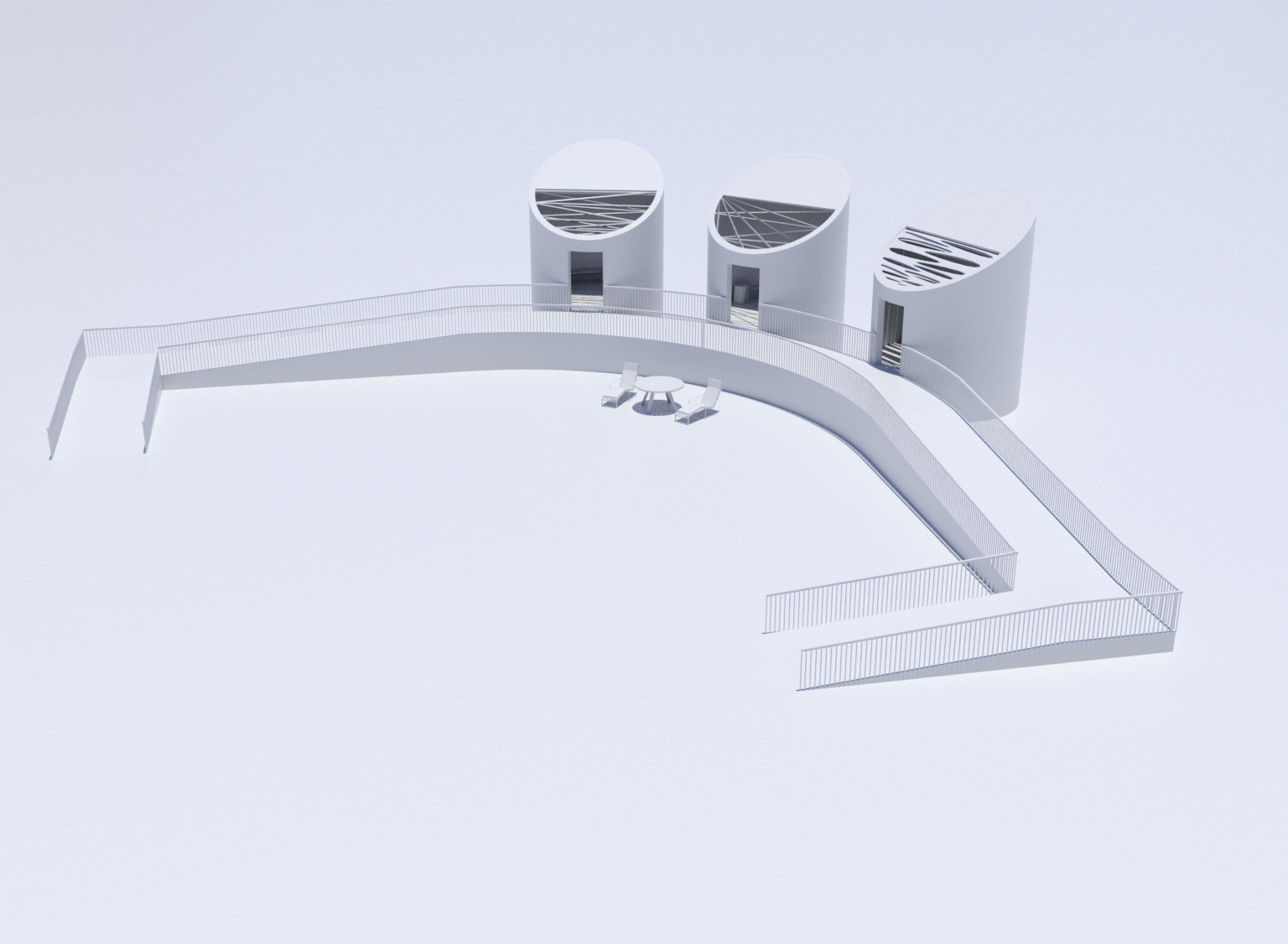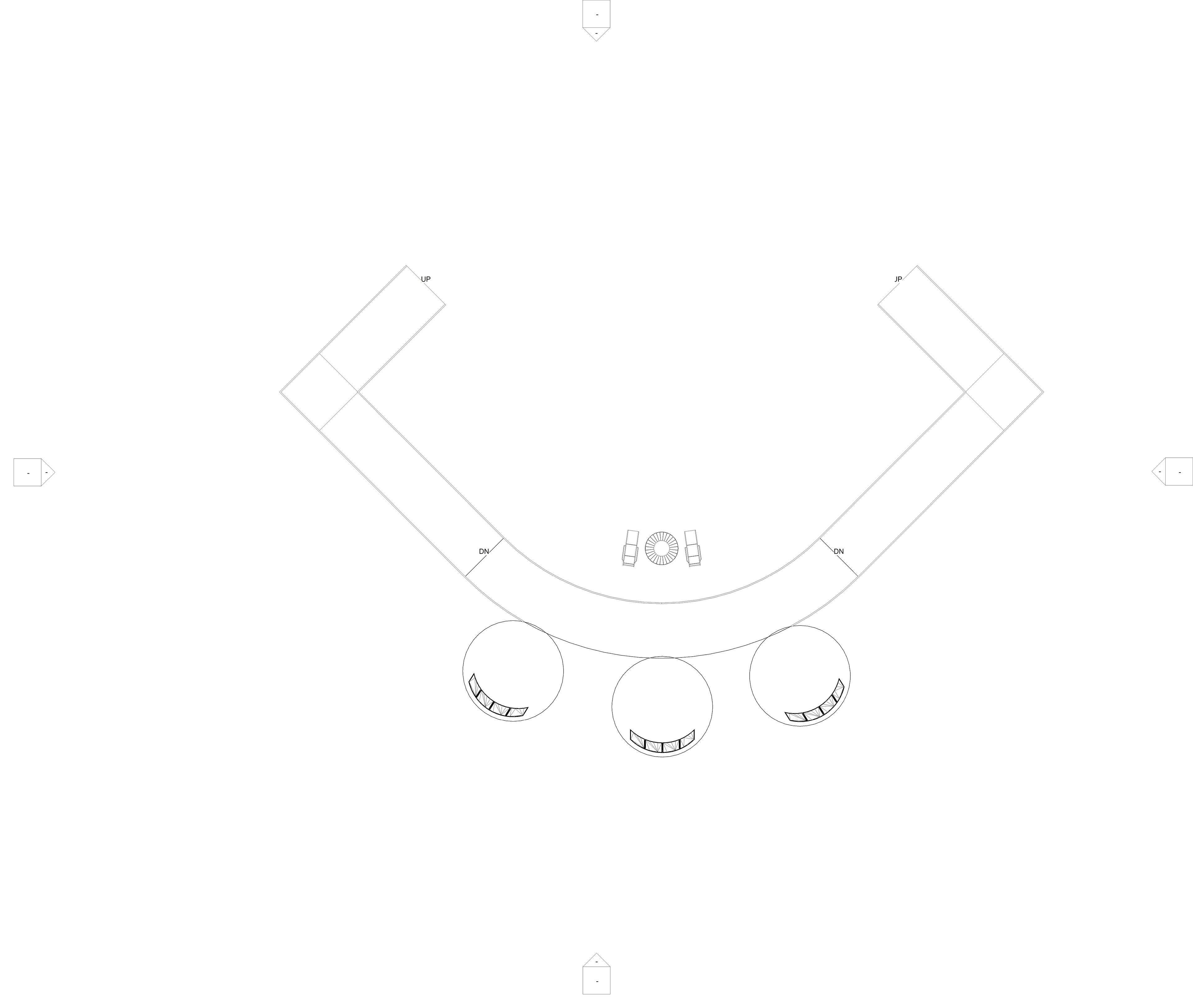 Plans and renders by Elias Hardt

The Structure
The Forest is a three-room structure connected by a walkway elevated four feet off the ground due to Singh Meadow's floodplane. Each room is fitted with rounded seating and a table. In addition, each room's roof is half wood, granting shade for the seating, and half glass with unique beam patterns casting interesting shadows which naturally change based on the sun's position, mimicking the sun filtering through a forest's branches.

These plans were created in Revit to roughly LOD 300, then brought into 3DS Max for an quick clay render. As previously mentioned, all elements are ADA and IBC compliant.

After the initial ideation stage, I was largely responsible for the structure's final shape and compliance, as well as the "branched" roof.

The Visualization
This project provided an excellent opportunity to use TwinMotion. This allowed for instant changes and adaptations to be made, as well as the development of an interactive presentation. I took the above Revit plans directly into TwinMotion, then ensured the global coordinates and orientations were made accurate. The result is a completely accurate real-time presentation the clients loved.

For materials, the wood is ipe, a virtually indestructible dark wood, while the metal is stainless steel. Both were replicated using MegaScans.

The initial plan was to capture HDRI imagery of the site and recreate some of it in TwinMotion, but COVID-19's quarantine resulted in access being cut off and the group spread across the country, unable to do so. What you see below is the structure lit and positioned as it would be, unfortunately without the background of Singh Meadows.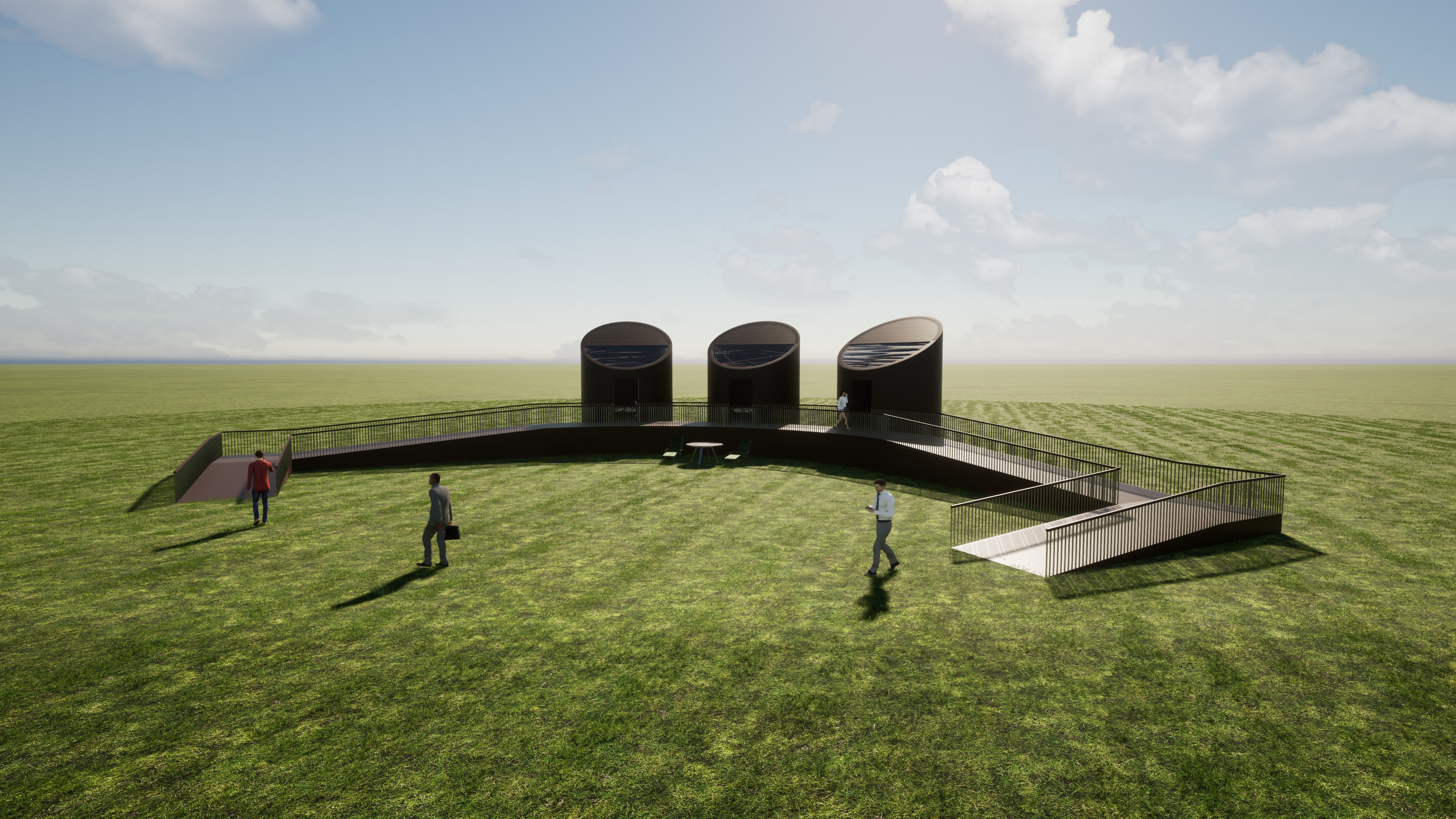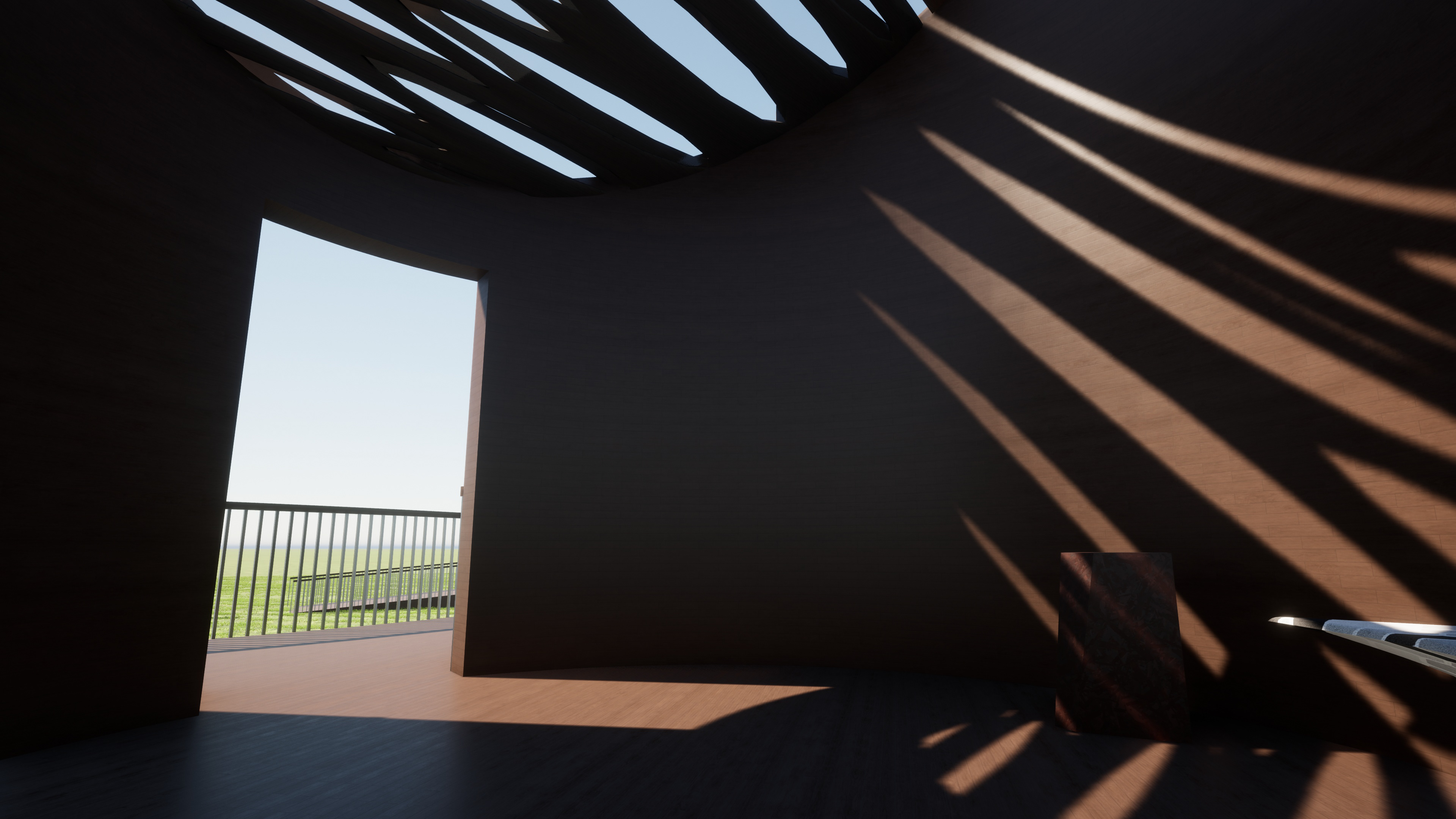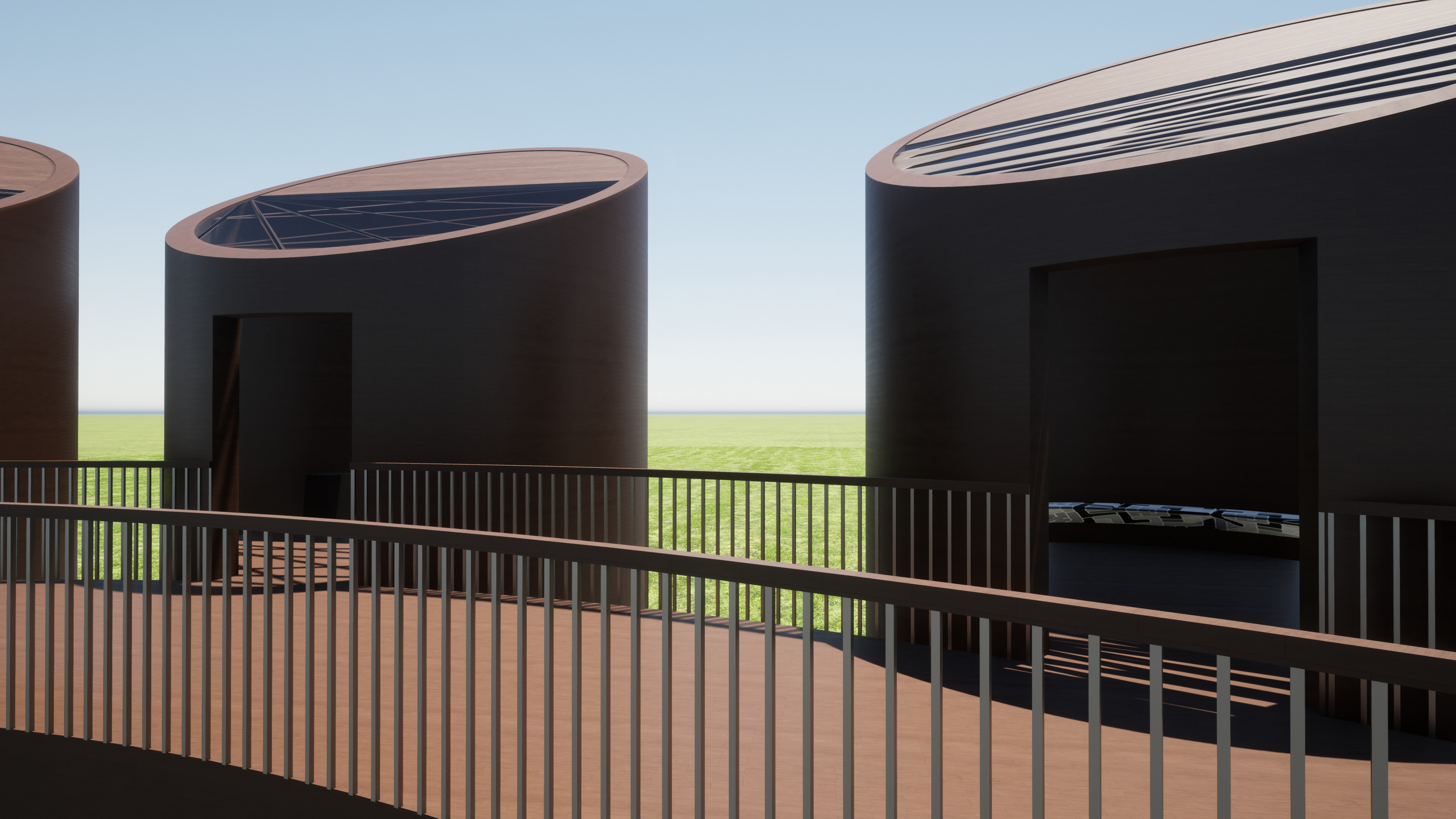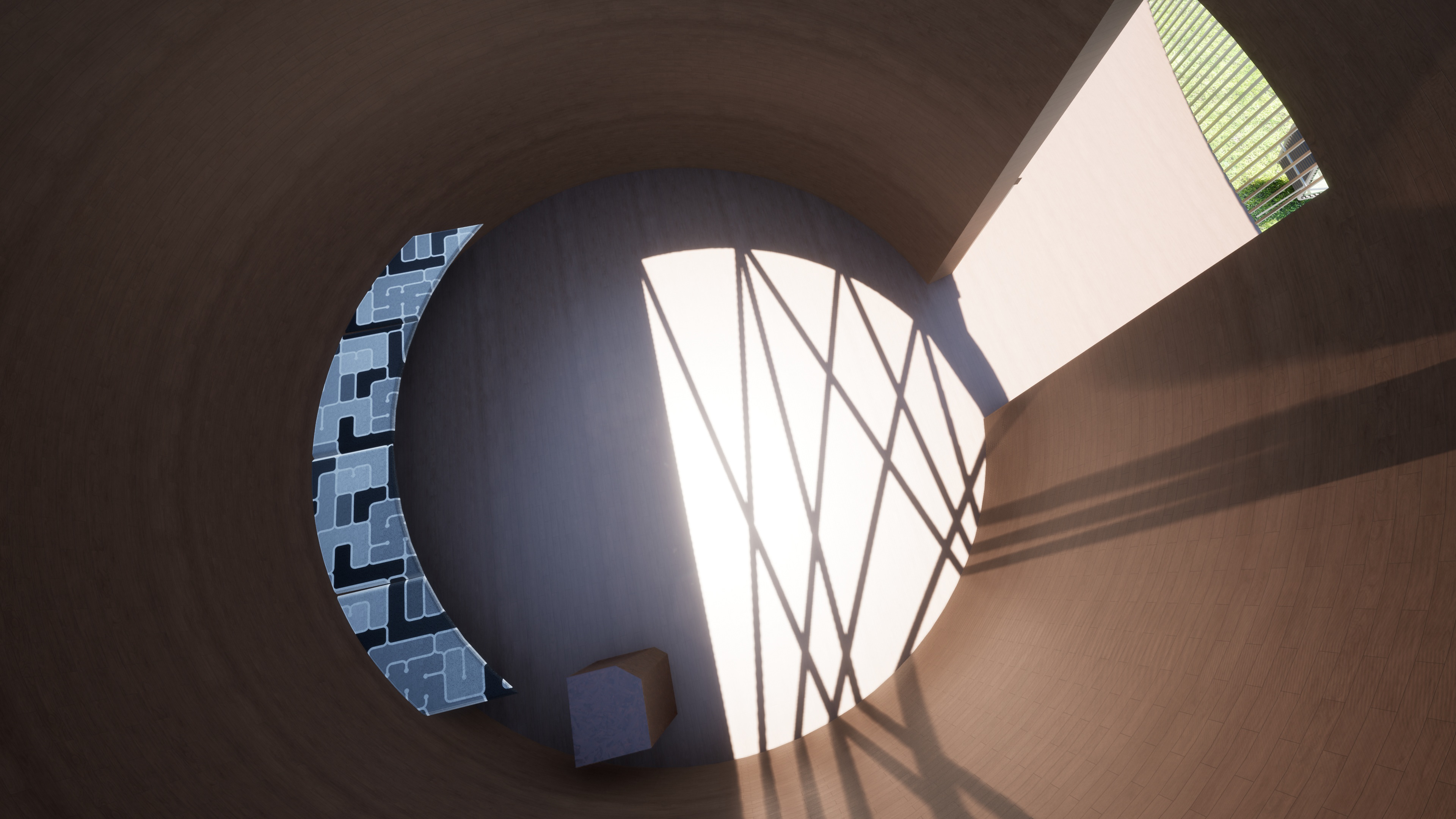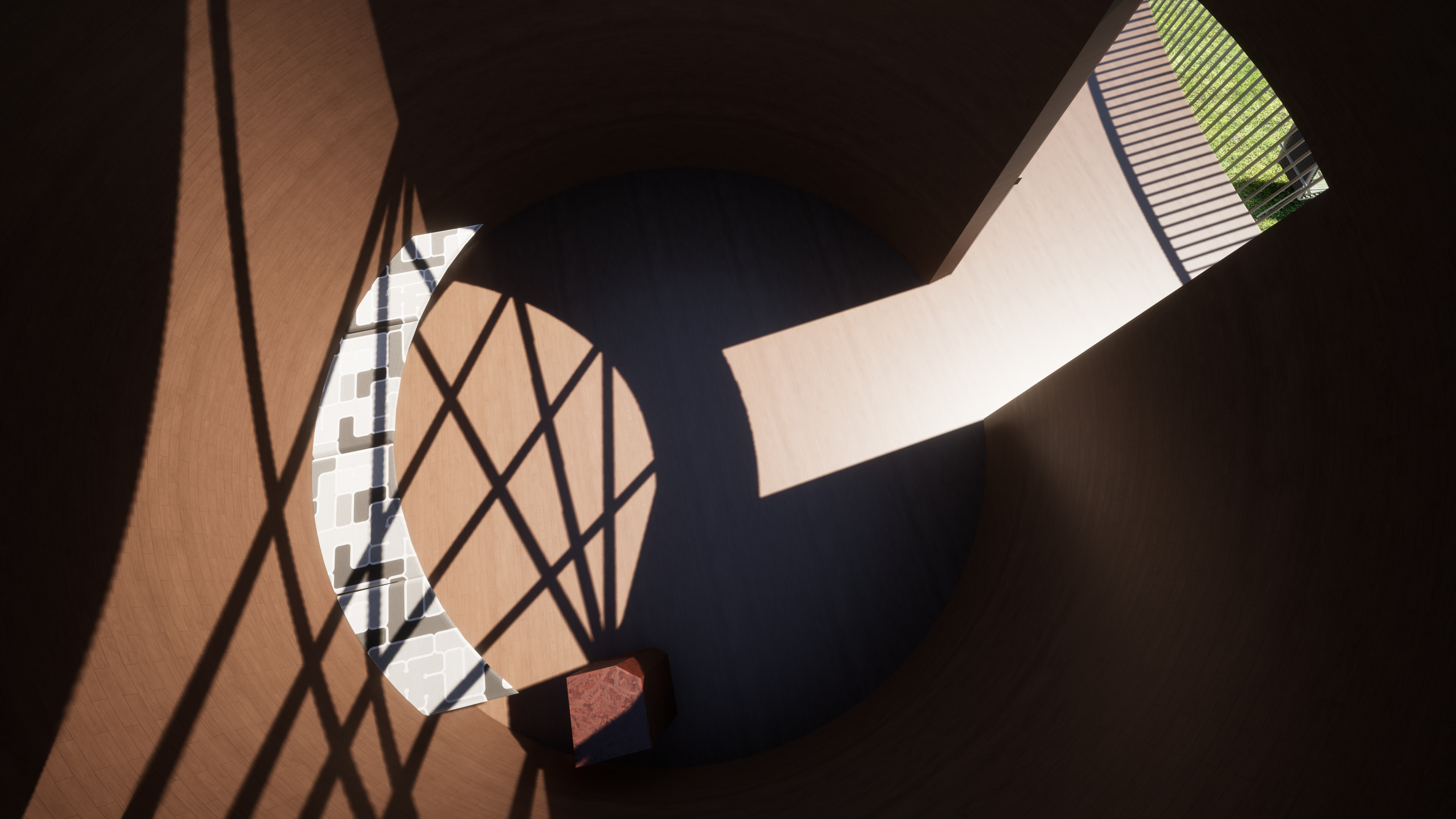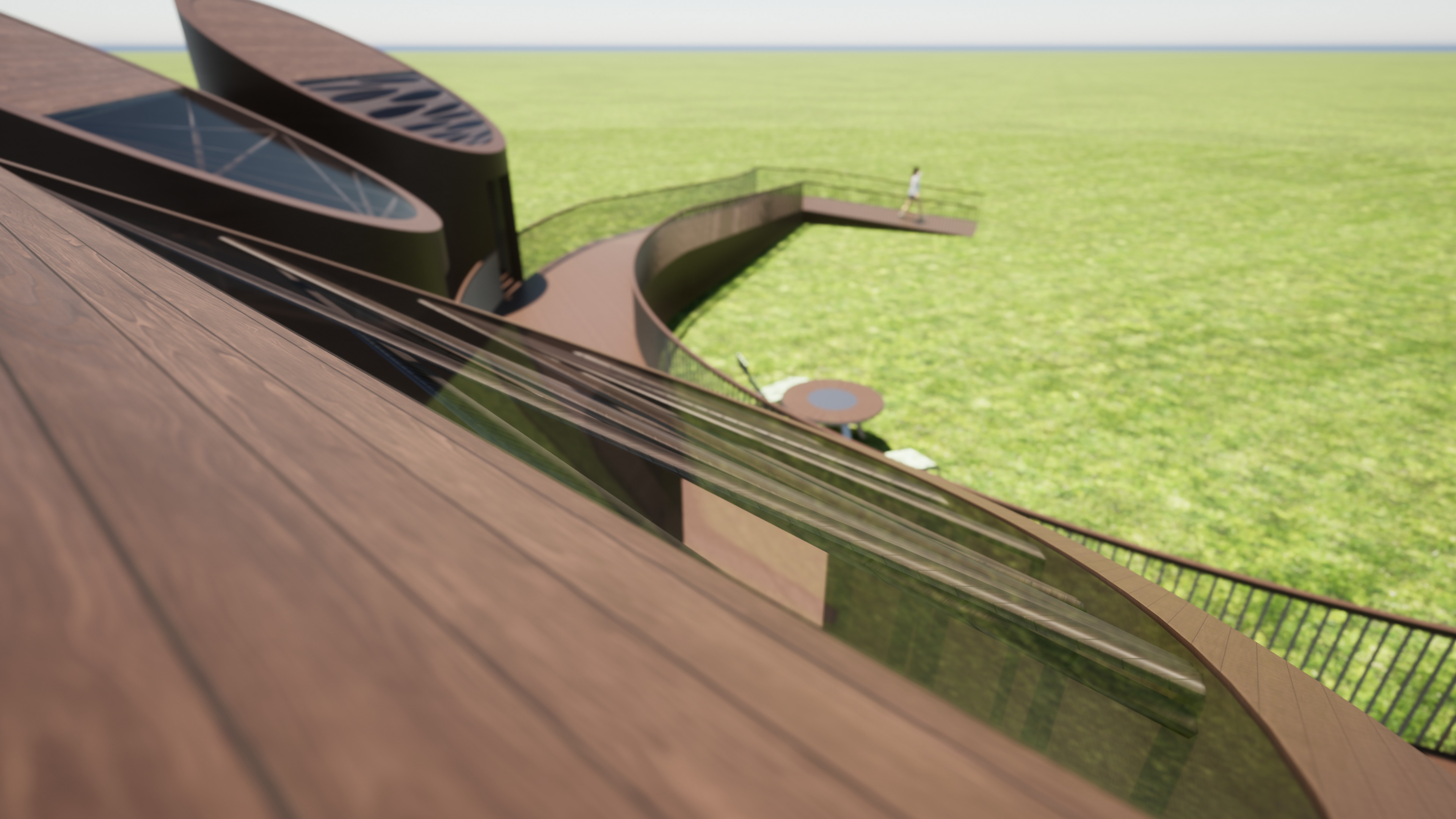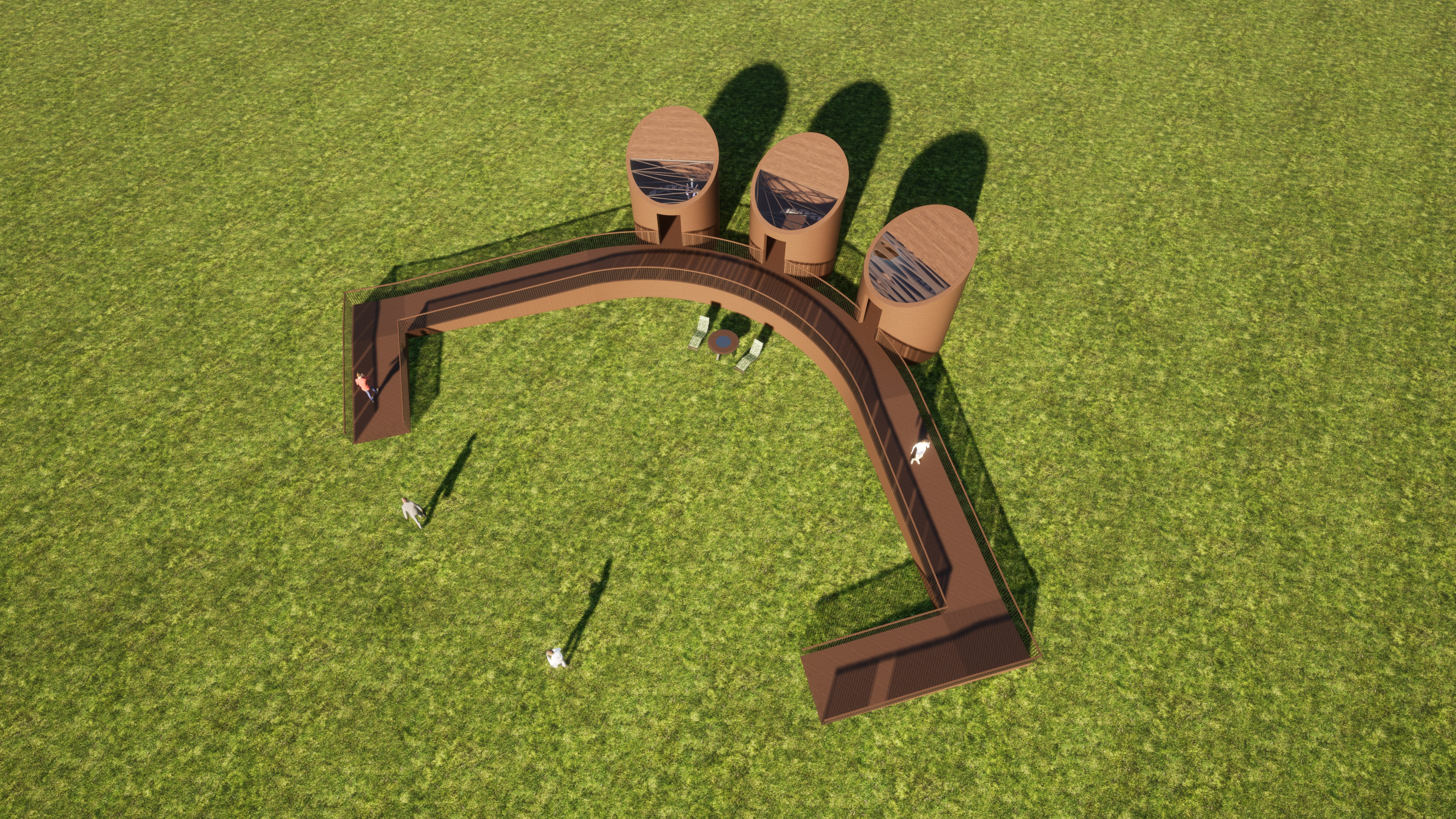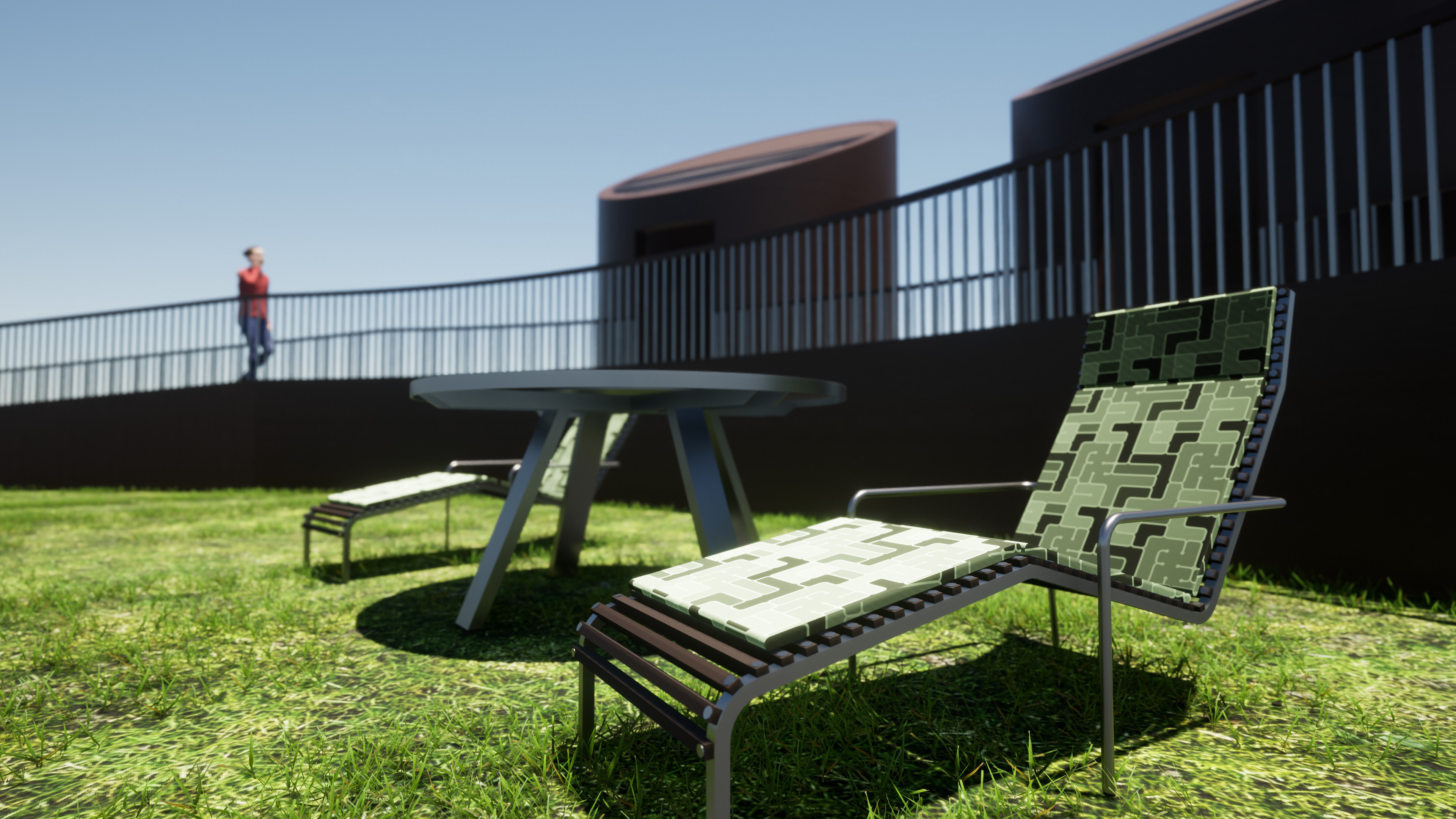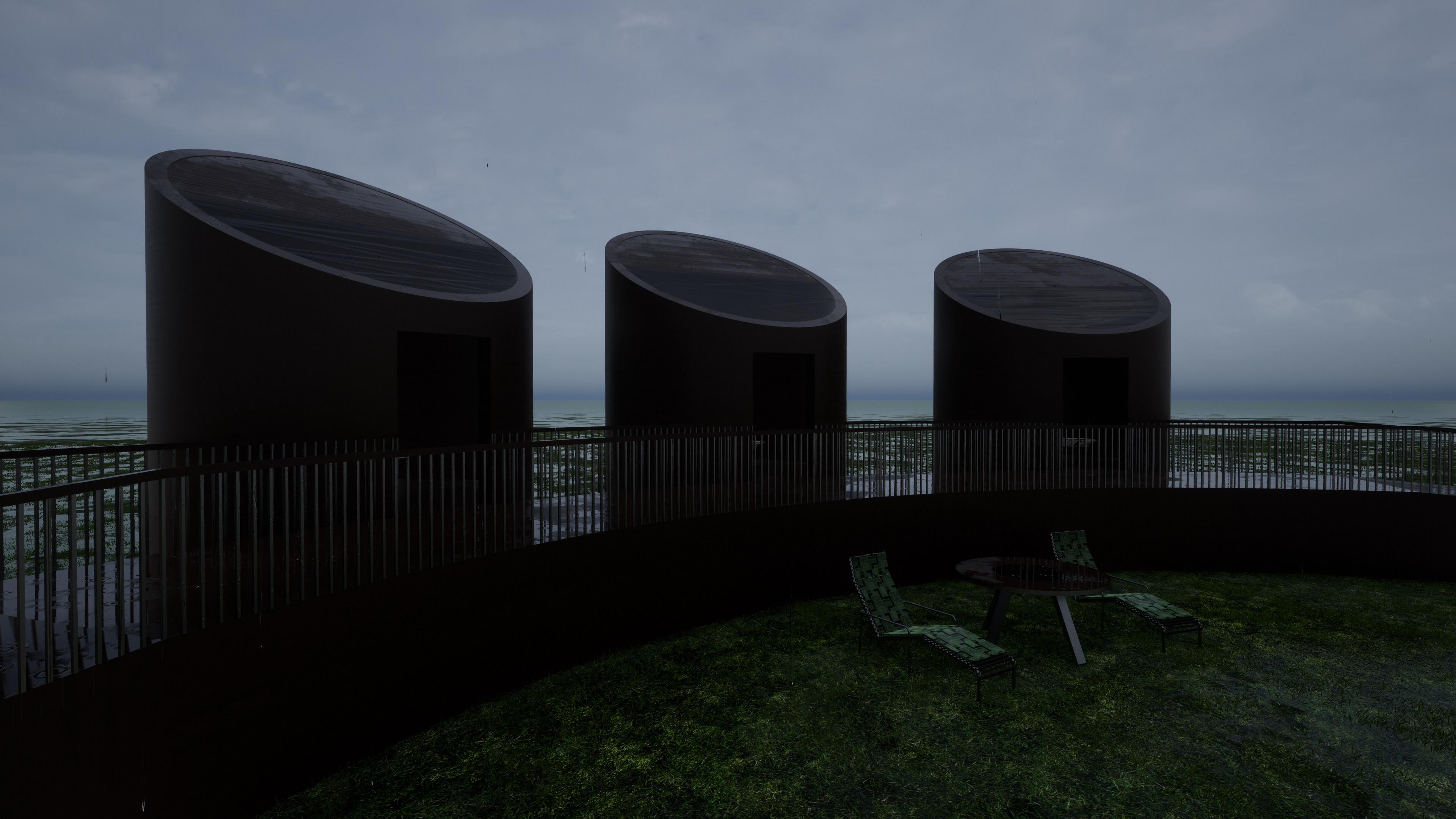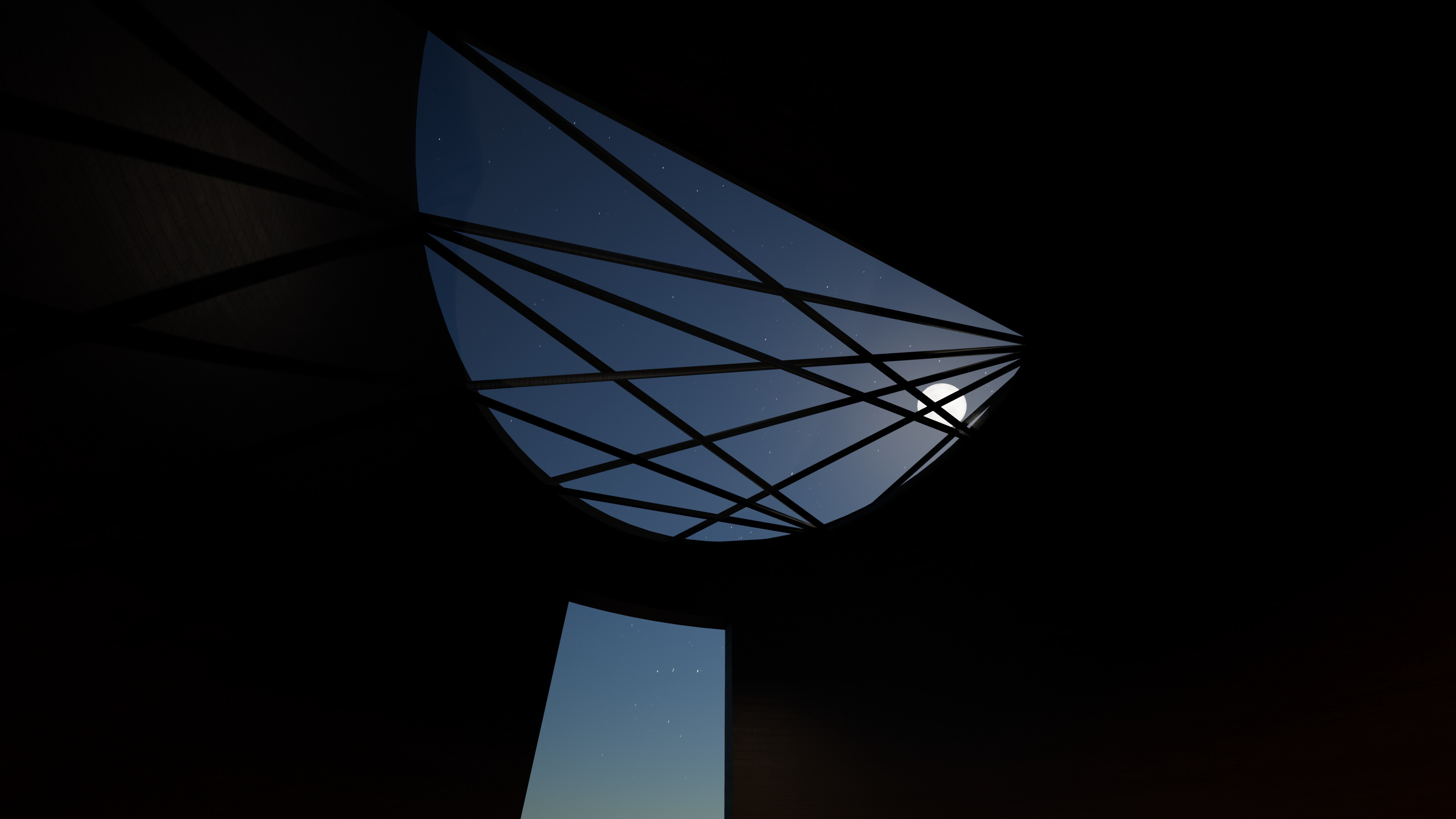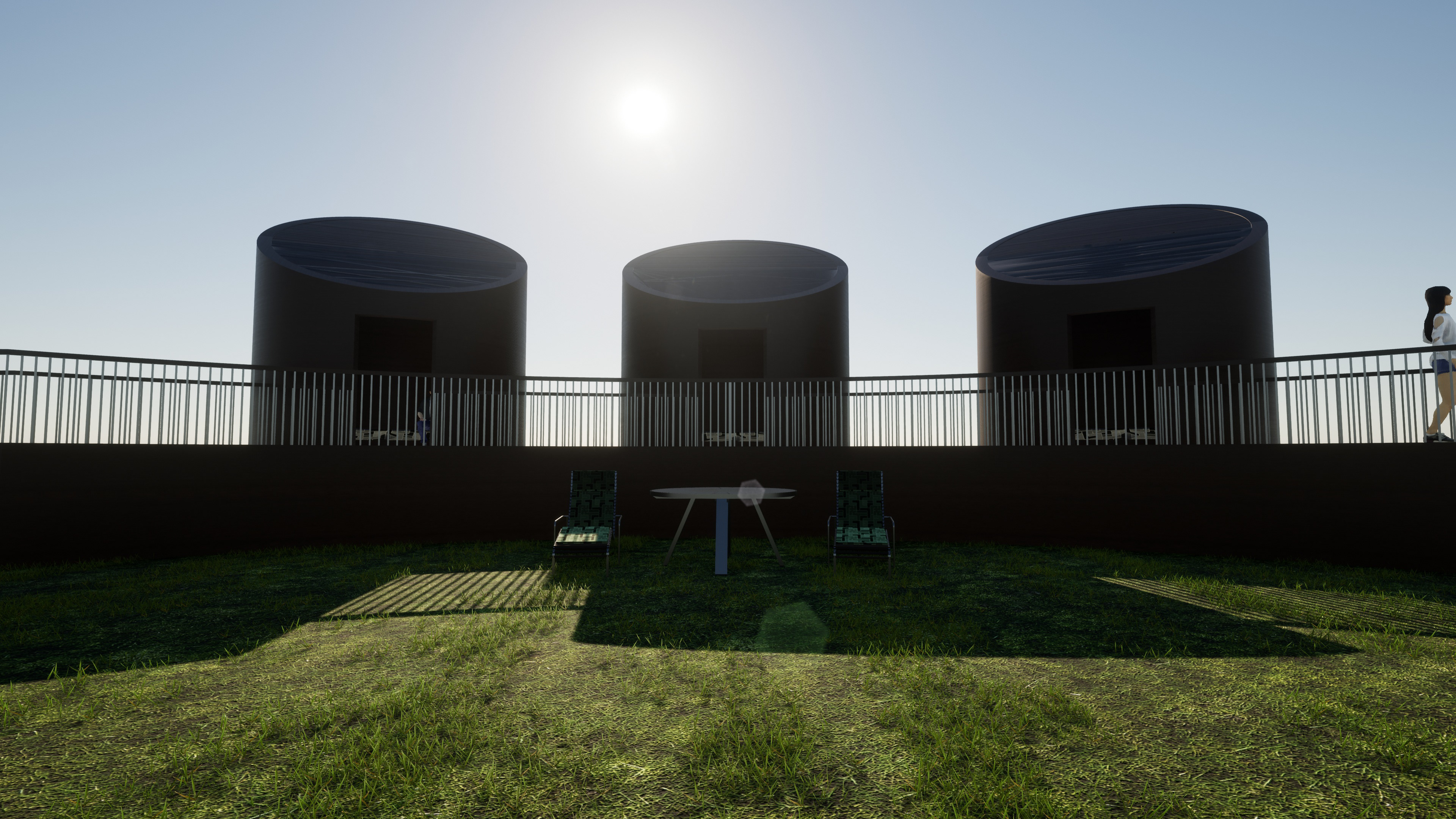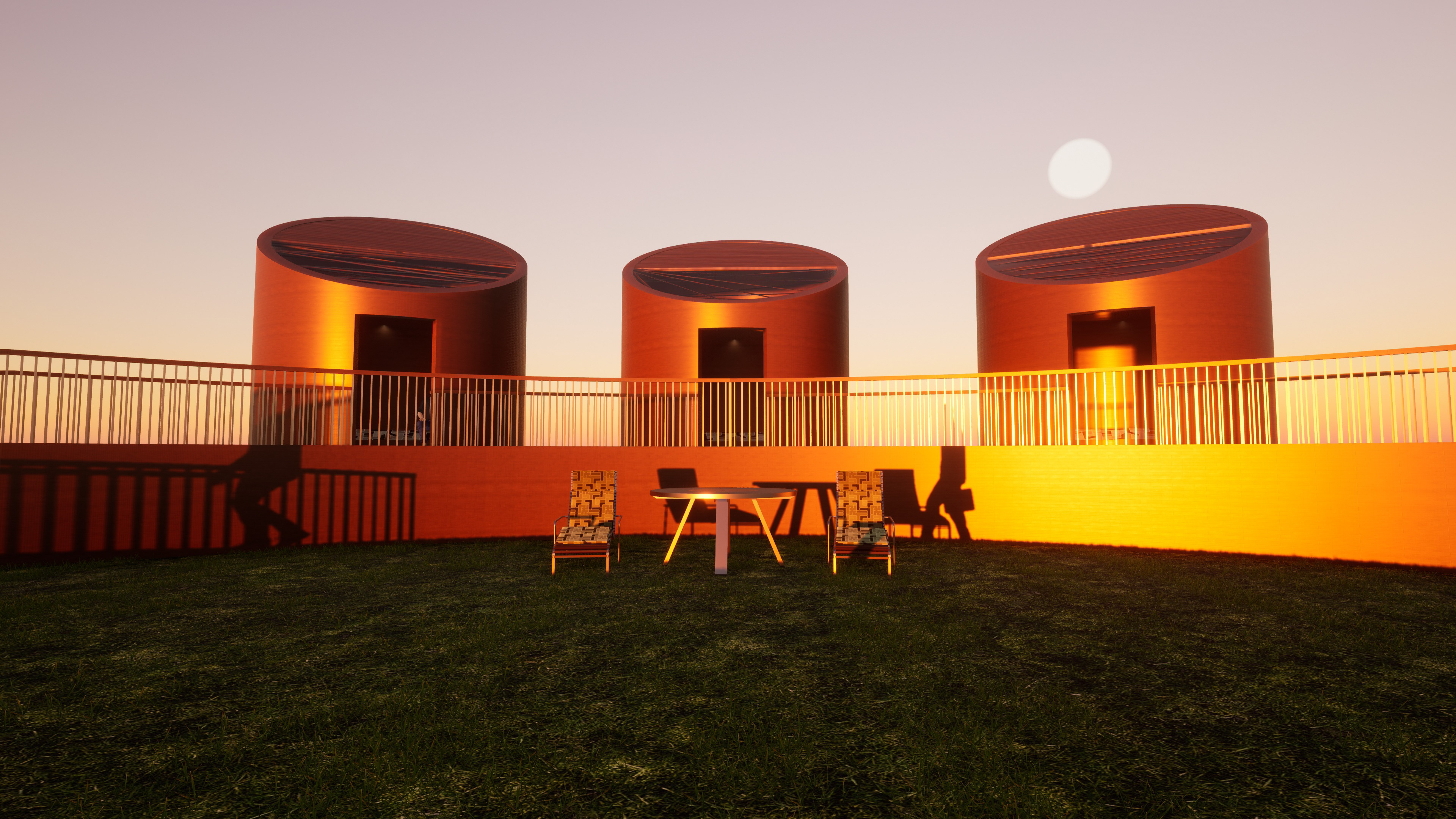 Next
Now, I'm focusing on honing my skills in real-time vizualization in Unreal Engine proper, adapting the techniques and years of experience I have in Vray to create high fidelity presentations one can see themselves in.